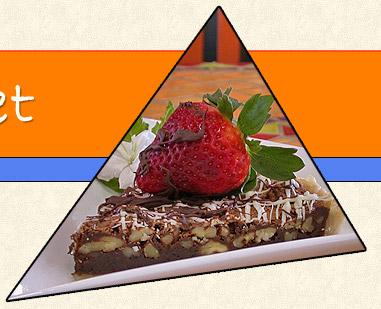 Thank you for your interest in Pamela's Gourmet. Our Personal and Corporate Catering services are unsurpassed, and we have a unique restaurant and gourmet shop featuring food you will savor!

Pamela's Gourmet offers a wide range of culinary delights, each of which is passionately prepared from the finest and freshest ingredients. All of our creations are based on our original recipes, as they were intended to be enjoyed...no shortcuts! Great food comes from wholesome ingredients, and we pride ourselves on hand selecting the best organic produce, using all natural meats from the finest suppliers, and making our soups and salads from scratch...you know...real soup stocks and hand chopping vegetables for salad!!

Please take the time to put something good in your body...your body knows! We are proud to work the extra hours and go out of our way to choose ingredients that make our cuisine a cut above the rest. Whether you're craving a sandwich, salad or fresh seafood creation, you can always depend on our quality!